Andrew Hookway: How digital-savvy companies are winning at customer service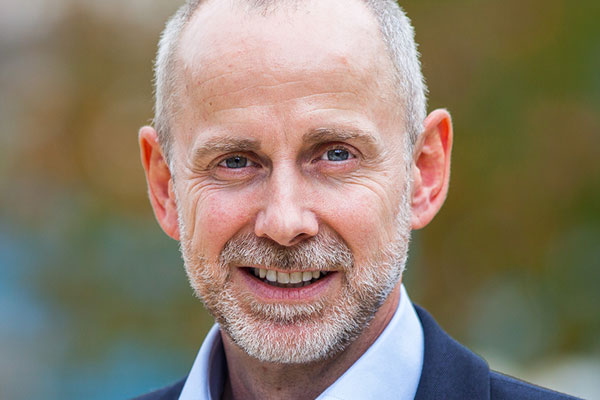 Smartphone-only Monzo tops charts for banking customer satisfaction.
Which?'s annual survey on bank customer satisfaction made for thought-provoking reading. Monzo, the smartphone-only bank soared to the top of the table, while TSB slumped to the bottom following a year of IT failings. Second in the table was First Direct, who are telephone and online-only.
The previous year saw TSB in fourth position, but an IT crisis left millions of customers without access to their accounts. More than half experienced technical issues and scored poorly on customer service, telephone and online banking.
These rankings are perhaps a sign of the times as technology begins to disrupt even the most traditional of industries personal banking.
For any size firms, they cannot ignore the two lessons from this study.
https://extechcloud.com/wp-content/uploads/2019/03/Andrew-Hookway-2.jpg
Consumer trends
First, how broader consumer trends are changing, and those firms who can adapt are succeeding in providing excellent value to their customers. Whether it's fighting the war on plastic, niche lifestyle brands, environmentally-conscious dietary choices or digital technology, wider consumer tastes are changing, and Monzo appears to be capitalising on one of these major shifts with great success.
Indeed, Michael Axe, Senior Associate in dispute resolution for Gardner Leader, thinks that the inability for law firms to keep up with changing environments could be the greatest risk for the legal industry.
According to Business Insider, in 2017 consumers had a significantly better customer experience via emerging channels, such as text-based intelligent assistants, live chat and messaging apps, than they did in 2016. The study also found that customer service via email and phone have fallen in the US by 7% in the previous two years.
Operational effectiveness
Second, is how IT and operations directly translate into improved customer satisfaction. Neither Monzo or First Direct have branches, therefore, invest all their customer support straight into digital avenues. It means that both firms are developing strengths in serving their customers digitally, a growing area in driving customer value.
Both Monzo and First Direct are likely to have invested in their platforms and systems to effectively communicate with the customer, process support requests and deliver features to their services which offer customer value. Its behind-the-scenes IT services and operations are enabling excellent marketing results.
Equally, TSB plummeted to the bottom of the customer satisfaction because of its difficulties in delivering operational excellence, due to IT failures. Firms are merely people and machines, and in the tertiary sector, they are people and PCs. Organisations can hire and train the best people, but if their tools are inadequate, then they will become limited in productivity and effectiveness, which translates to customer service and ultimately profitability.
Delivering value with technology and know-how
Firms don't have to be the next Monzo to get technology and customer satisfaction right, but they do have to ensure that they can adapt and to look ahead, and not back.
Using technology to deliver operational excellence is paramount within service firms, whether it's a bank, an accountant or a lawyer, ultimately technology is going to play a large part in ensuring that a client is receiving the best service possible. But it's equally important, as we've seen, to deliver the right technology and to ensure that the service provided is a service that has kept up with the times and your customers.
Back to News & Resources
Book a free online consultation
We love talking to businesses and understanding what they do and what they need. If you'd like to book a short, no obligation consultation, please provide us with your details. We understand that you may already have an IT company, consultant or team, so all contacts are treated as completely confidential. A fresh new IT approach could begin here...
FAQs
Get answers to common questions here.
News & Resources
Get latest updates, downloads and white papers.